Introspection & Shimmering Fog
For some years I worked as a free lance artist doing book covers for a number of New York publishers. One night I had an inspiration to design the book cover for the book that I would someday write. Looking at the picture, I see so many possibilities. But in a sense, I am asking each viewer to make up a story of their own.
On an abstract level (which I think it far more important) it was simply a good excuse to play with fog and light.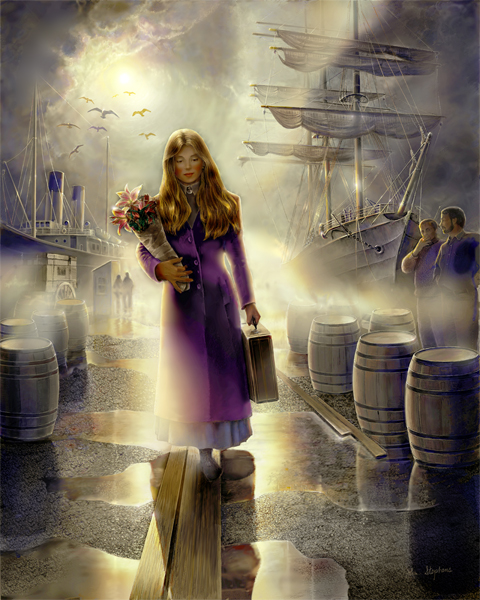 Back
Copyright John Stephens 2010